Message from the President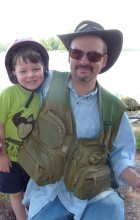 Welcome to the website of the American Association of Veterinary Anatomists. The AAVA is a non-profit membership organization dedicated to the advancement of veterinary anatomical science. This updated website has been in the works for the past couple of years and is expected to evolve as need arises. We hope this website will serve as a resource to which veterinary anatomists can turn to find the latest news in veterinary anatomy, information about upcoming (as well as past) meetings, and awards bestowed upon our members in recognition of their achievements in research and teaching.
Thank you for your interest in our association. If you have questions that this site does not answer, please feel free to contact me.
Sincerely,
Ray Wilhite
President, AAVA
---