AAVA 2023 Conference Notes
Thank you to all who attended the 2023 AAVA Conference in Joplin, MO.
---
Message from the President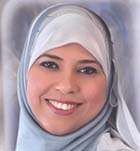 It seems to me that it was only yesterday that I was moving forward to receive an oral presentation award as a student at my first AAVA meeting. The big smile on my face and my fast, excited heart were as evident as my love for anatomy. I looked up to the AAVA presidency at the time as an honorable entity that was beyond my imagination to reach. The presidency of AAVA was the most enjoyable job imaginable, except for teaching anatomy. I couldn't imagine that I would ever be in that position. Yet today, I am the current president of the professional association I call home. I am honored, excited, and charged with ideas to serve all anatomists at all levels. The AAVA is a home for rising anatomists on the road to shaping their futures, for well-established anatomists like myself to share their wisdom and experience, and for retirees who have gifted us with their excellent teaching, research, and notable service. After teaching for more than 20 years in 5 veterinary schools and 3 medical schools and contributing to research discoveries, I am now ready to serve with a plan to benefit all level anatomists. I am looking forward to sharing my ideas and upscaling our association at all levels. Stay tuned for the Rising Anatomist Visiting Award, the AAVA Fellow status, and the Distinguished Alumnus Award, among the many programs I would like to develop. I would love to hear from you all. Please feel free to contact me anytime!
Shireen Hafez, DVM, PhD, PGCertVetEd, FHEA, PgDipVetEd
President – American Association of Veterinary Anatomists
---