Executive Committee
2021-2023 Officers
David Cross,
President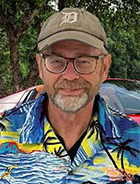 Welcome to the website of the American Association of Veterinary Anatomists. The AAVA is a non-profit membership organization dedicated to the advancement of veterinary anatomical science. We are continuing to update this site in the hopes that it will serve as a useful resource for veterinary anatomists. We have links to a number of sites including a repository of anatomical photos. I have used the latter to supplement pictures I use on presentations and they were very handy when we were shutdown due to the panademic.
Thank you for your interest in our association. Stay safe and get vaccinated. Hopefully things will eventually get back to some semblance of "normalcy". If you have questions that this site does not answer, please feel free to contact me at crossdt@missouri.edu.
Dave Cross, AAVA President
Cheryl Herman,
Membership Secretary – Treasurer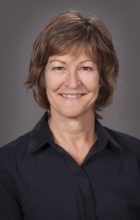 Cheryl is a Clinical Associate Professor in the Department of Veterinary Integrative Biosciences in the College of Veterinary Medicine and Biomedical Sciences at Texas A&M University. She received her DVM from the University of Saskatchewan, Canada in 1987. After graduation, she spent 14 years working as a veterinary practitioner in a variety of mixed and small animal private veterinary practices in Canada. She began her career in academia in 2002, when she began teaching large animal gross anatomy at Texas A&M University. In 2009, she moved to Kansas State University and spent 5 years teaching and developing a variety of veterinary anatomy courses. In 2014, she returned to Texas A&M, where she continues to teach in both large and small animal veterinary anatomy courses, and also in the undergraduate biomedical anatomy course. She is very passionate about teaching and thoroughly enjoys having extensive direct contact hours with the students in the anatomy laboratory. This is the perfect venue for small group teaching and provides an excellent opportunity for hands-on learning. It also affords the opportunity to integrate clinical applications into anatomy.
Apart from teaching, Cheryl's scholarly activities and interests include comparative anatomy. She has written a book chapter on the anatomical differences between the donkey and the horse, and continues to explore these differences. She is also constantly striving to improve her teaching methods, and enjoys creating and implementing new classroom assessments and activities, with the goal of improved "deeper" learning in the classroom.
Cheryl's hobbies include cycling, hiking, and running.
Karen Hershberger-Braker,
Corresponding Secretary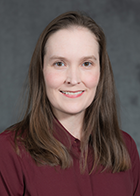 Karen is a lecturer in the Departments of Comparative and Pathobiological Science at University of Wisconsin-Madison (UW-Madison), School of Veterinary Medicine. She completed her PhD in Virology at Harvard University, then did post-doctoral work on influenza at UW-Madison. Karen earned her DVM at UW-Madison in 2010. Motivated by her long-standing interest in education, Karen taught veterinary technology at a small school before joining the staff at UW-Madison in 2017. One of her favorite aspects of teaching is showing students the practical application of their coursework to clinical procedures. In addition to teaching both large and small animal anatomy, Karen is involved in research on ultrasound-guided regional anesthetic blocks. Her outside activities include frequent participation in local spay-neuter clinics, where she can help provide veterinary services to patients in underserved communities.
Past Officers
| Year | President | President-Elect | Corresponding Secretary | Membership Secretary/ Treasurer |
| --- | --- | --- | --- | --- |
| 2019-2021 | Steve Lampa | David Cross | Bob Linford | Cheryl Herman |
| 2017-2019 | Tina Clarkson | Steve Lampa | Bob Linford | Cheryl Herman |
| 2015-2017 | Ray Wilhite | Christina Clarkson | Steve Lampa | Michelle Pine |
| 2013-2015 | Leslie Sprunger | Ray Wilhite | Steve Lampa | Michelle Pine |
| 2011-2013 | Terri Clark | Leslie Sprunger | Steve Lampa | Michelle Pine |
| 2008–2011 | David Sims | Terri Clark | Balaji Ramanathan | Leslie Sprunger |
| 2007–2008 | Baljit Singh | David Sims | Balaji Ramanathan | Leslie Sprunger |
| 2006–2007 | Baljit Singh | David Sims | Thomas Caceci | Dennis Duffield |
| 2004–2006 | Louise Abbott | Baljit Singh | Thomas Caceci | Dennis Duffield |
| 2002–2004 | Nong Inpanbutr | Louise Abbott | Thomas Caceci | Dennis Duffield |
| 2000–2002 | Larry Freeman | Nong Inpanbutr | M. Littlefield-Chabaud | Dennis Duffield |
| 1998–2000 | Carlton Lamar | Larry Freeman | M. Littlefield-Chabaud | Dennis Duffield |
| 1996–1998 | Daniel Hillmann | Carlton Lamar | Louise Abbott | Dennis Duffield |
| 1994–1996 | Teresa Rowles | Daniel Hillmann | Louise Abbott | Larry Freeman |
| 1993–1994 | Robert Henry | Teresa Rowles | Louise Abbott | Larry Freeman |
| 1992–1993 | Gerald Bratton | Robert Henry | Teresa Rowles | Walter Cash |
| 1991–1992 | Thomas Caceci | Gerald Bratton | Teresa Rowles | Walter Cash |
| 1990–1991 | John Munnell | Thomas Caceci | Teresa Rowles | Jo Ann Eurell |
| 1989–1990 | Harold Engel | John Munnell | Thomas Caceci | Jo Ann Eurell |
| 1988–1989 | James Smallwood | Harold Engel | Thomas Caceci | W. Haensly |
| 1987–1988 | Paul Rumph | James Smallwood | Harold Engel | W. Haensly |
| 1986–1987 | William Banks | Paul Rumph | Harold Engel | W. Haensly |
| 1985–1986 | Carleton Lohse | William Banks | James Smallwood | Raul Rumph |
| 1984–1985 | Norman Wilsman | Carleton Lohse | James Smallwood | Paul Rumph |
| 1983–1984 | Wes Anderson | Norman Wilsman | Carleton Lohse | Paul Rumph |
| Year | President | President-Elect | Secretary/ Treasurer | |
| --- | --- | --- | --- | --- |
| 1982–1983 | Edward Hinsman | Wes Anderson | David Van Sickle | |
| 1981–1982 | Wolfgang Sack | Edward Hinsman | David Van Sickle | |
| 1980–1981 | Herman Meyer | Wolfgang Sack | Charles Diesem | |
| 1979–1980 | H.D. Dellmann | Herman Meyer | Charles Diesem | |
| 1978–1979 | Howard Evans | H.D. Dellmann | Herman Meyer | |
| 1977–1978 | John Stump | Howard Evans | Herman Meyer | |
| 1976–1977 | Clark Holloway | John Stump | Herman Meyer | |
| 1975–1976 | Robert Worthman | Clark Holloway | William Banks | |
| 1974–1975 | Raymond Sis | Robert Worthman | William Banks | |
| 1973–1974 | Thomas Fletcher | | Robert Worthman | |
| 1972–1973 | Glenwood Epling | | Raymond Sis | |
| 1971–1972 | James Lovell | | Thomas Fletcher | |
| 1970–1971 | J.T. Bell | | Glenwood Epling | |
| 1969–1970 | R.C. Williams | | James Lovell | |
| 1968–1969 | W.S. Tyler | | J.T. Bell | |
| 1967–1968 | Robert McClure | | R.C. Williams | |
| 1966–1967 | M. Stromberg | | W.S. Tyler | |
| 1965–1966 | J. Ballantyne | | Robert McClure | |
| 1964–1965 | Robert Habel | | M. Stromberg | |
| 1963–1964 | Alvin Weber | | J. Ballantyne | |
| 1962–1963 | G. Christensen | | Robert Habel | |
| 1961–1962 | Robert Getty | | Alvin Weber | |
| Year | President | | Secretary/ Treasurer | |
| --- | --- | --- | --- | --- |
| 1960–1961 | T. Fitzgerald | | G. Christensen | |
| 1959–1960 | C. Westerfield | | Robert Getty | |
| 1958–1959 | D.G. Lee | | T. Fitzgerald | |
| 1957–1958 | M.L. Calhoun | | D. Westerfield | |
| 1956–1957 | Duane Peterson | | M.L. Calhoun | |
| 1955–1956 | J. McCurdy | | A. Price | |
| 1954–1955 | Ralph Kitchell | | Duane Peterson | |
| 1953–1954 | R. Davis | | J. McCurdy | |
| 1952–1953 | L. St.Clair | | D.G. Lee | |
| 1951–1952 | V.R. Brown | | Ralph Kitchell | |
| 1950–1951 | Malcolm E. Miller | | Ralph Kitchell | |
| 1949–1950 | James Grossman | | C. Titkemeyer | |
| 1948–1949 | Malcolm E. Miller | | J. Smithcors | |