Executive Committee
2019–2021 Officers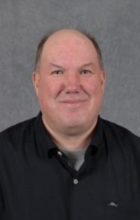 I have been involved in anatomy education since 1990. Initially, I was drawn to anatomy through a love of dissection and my passion in this area has allowed me to engage students in meaningful experiences by exploring the intricacies of the anatomy with a special focus on understanding the structure, function and the results of dysfunction to begin understanding anatomy from a clinical point of view. I began teaching 1st year veterinary anatomy in 2004 and I believe that my teaching philosophy has been ever evolving since then similar to what we expect from the learning of our students. I was appointed to a clinical assistant professor position in 2008 and I am currently the course director for VM 511 (small animal anatomy) and a co-instructor in VM 512 (large animal anatomy) at Washington State University in the College of Veterinary Medicine. As the director of the Robert P. Worthman Anatomy Museum I am also actively engaged in the preparation of the prosections used for teaching in the veterinary anatomy courses and help coordinate anatomy projects at Washington State University. I have also been a fellow of the Teaching Academy Consortium of Western Veterinary Schools (RTA) for the last 4 years and have been involved as the co-chairman of Faculty Development Initiative where I helped develop and direct the Veterinary Educator Teaching and Scholarship program which has conducted workshops to advance the pedagogy of teaching professional students.
I received my PhD in Neuroscience from Washington State University; my dissertation sought to explain the neuromuscular topography in post-natal murine muscles using electrophysiology, immunohistochemistry, and confocal microscopy. After completion of my doctoral degree; I worked two years in a post-doctoral research position looking at the peripheral neural controls associated with feeding in the rat, using immunocytochemistry, neuropharmacology, and behavioral assessments. My current interests now include all aspects of teaching pedagogy and advancing faculty development for junior faculty members; as well as thinking about other best practices to engage students in an active and thoughtful manner.
Outside my career I am an extremely avid golfer, love the Oregon coast, enjoy traveling, and spending time with friends and family.
Cheryl Herman,
Membership Secretary – Treasurer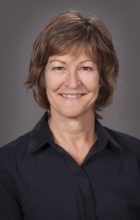 Cheryl is a Clinical Associate Professor in the Department of Veterinary Integrative Biosciences in the College of Veterinary Medicine and Biomedical Sciences at Texas A&M University. She received her DVM from the University of Saskatchewan, Canada in 1987. After graduation, she spent 14 years working as a veterinary practitioner in a variety of mixed and small animal private veterinary practices in Canada. She began her career in academia in 2002, when she began teaching large animal gross anatomy at Texas A&M University. In 2009, she moved to Kansas State University and spent 5 years teaching and developing a variety of veterinary anatomy courses. In 2014, she returned to Texas A&M, where she continues to teach in both large and small animal veterinary anatomy courses, and also in the undergraduate biomedical anatomy course. She is very passionate about teaching and thoroughly enjoys having extensive direct contact hours with the students in the anatomy laboratory. This is the perfect venue for small group teaching and provides an excellent opportunity for hands-on learning. It also affords the opportunity to integrate clinical applications into anatomy.
Apart from teaching, Cheryl's scholarly activities and interests include comparative anatomy. She has written a book chapter on the anatomical differences between the donkey and the horse, and continues to explore these differences. She is also constantly striving to improve her teaching methods, and enjoys creating and implementing new classroom assessments and activities, with the goal of improved "deeper" learning in the classroom.
Cheryl's hobbies include cycling, hiking, and running.
Robert L. Linford,
Corresponding Secretary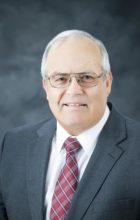 Bob is a Professor of Surgery and Anatomy in the Department of Clinical Sciences in the College of Veterinary Medicine at Mississippi State University. Bob was raised in Montana and graduated from veterinary school at Colorado State University then completed a residency in equine surgery at UC Davis. He stayed for graduate training, completing a PhD in Comparative Pathology and a special residency in radiology before joining the faculty at Davis as an Assistant Professor of Equine Surgery. He continued doing equine surgery after moving to Mississippi State University as an associate and then full professor. During his PhD, Bob studied disorders of the equine foot and he has always had a special interest in anatomy. In addition to teaching Equine Surgery, he began helping teach Veterinary Anatomy at Mississippi State in 2007 and has continued teaching both large and small animal anatomy since then.
Bob is interested in equine anatomy, especially anatomy of the digit, but also enjoys teaching small animal anatomy. He is currently involved in a project studying biomechanical properties and strength of the dermal/epidermal lamellar interface in the equine hoof.
Past Officers
| Year | President | President-Elect | Corresponding Secretary | Membership Secretary/ Treasurer |
| --- | --- | --- | --- | --- |
| 2017-2019 | Tina Clarkson | Steve Lampa | Bob Linford | Cheryl Herman |
| 2015-2017 | Ray Wilhite | Christina Clarkson | Steve Lampa | Michelle Pine |
| 2013-2015 | Leslie Sprunger | Ray Wilhite | Steve Lampa | Michelle Pine |
| 2011-2013 | Terri Clark | Leslie Sprunger | Steve Lampa | Michelle Pine |
| 2008–2011 | David Sims | Terri Clark | Balaji Ramanathan | Leslie Sprunger |
| 2007–2008 | Baljit Singh | David Sims | Balaji Ramanathan | Leslie Sprunger |
| 2006–2007 | Baljit Singh | David Sims | Thomas Caceci | Dennis Duffield |
| 2004–2006 | Louise Abbott | Baljit Singh | Thomas Caceci | Dennis Duffield |
| 2002–2004 | Nong Inpanbutr | Louise Abbott | Thomas Caceci | Dennis Duffield |
| 2000–2002 | Larry Freeman | Nong Inpanbutr | M. Littlefield-Chabaud | Dennis Duffield |
| 1998–2000 | Carlton Lamar | Larry Freeman | M. Littlefield-Chabaud | Dennis Duffield |
| 1996–1998 | Daniel Hillmann | Carlton Lamar | Louise Abbott | Dennis Duffield |
| 1994–1996 | Teresa Rowles | Daniel Hillmann | Louise Abbott | Larry Freeman |
| 1993–1994 | Robert Henry | Teresa Rowles | Louise Abbott | Larry Freeman |
| 1992–1993 | Gerald Bratton | Robert Henry | Teresa Rowles | Walter Cash |
| 1991–1992 | Thomas Caceci | Gerald Bratton | Teresa Rowles | Walter Cash |
| 1990–1991 | John Munnell | Thomas Caceci | Teresa Rowles | Jo Ann Eurell |
| 1989–1990 | Harold Engel | John Munnell | Thomas Caceci | Jo Ann Eurell |
| 1988–1989 | James Smallwood | Harold Engel | Thomas Caceci | W. Haensly |
| 1987–1988 | Paul Rumph | James Smallwood | Harold Engel | W. Haensly |
| 1986–1987 | William Banks | Paul Rumph | Harold Engel | W. Haensly |
| 1985–1986 | Carleton Lohse | William Banks | James Smallwood | Raul Rumph |
| 1984–1985 | Norman Wilsman | Carleton Lohse | James Smallwood | Paul Rumph |
| 1983–1984 | Wes Anderson | Norman Wilsman | Carleton Lohse | Paul Rumph |
| Year | President | President-Elect | Secretary/ Treasurer | |
| --- | --- | --- | --- | --- |
| 1982–1983 | Edward Hinsman | Wes Anderson | David Van Sickle | |
| 1981–1982 | Wolfgang Sack | Edward Hinsman | David Van Sickle | |
| 1980–1981 | Herman Meyer | Wolfgang Sack | Charles Diesem | |
| 1979–1980 | H.D. Dellmann | Herman Meyer | Charles Diesem | |
| 1978–1979 | Howard Evans | H.D. Dellmann | Herman Meyer | |
| 1977–1978 | John Stump | Howard Evans | Herman Meyer | |
| 1976–1977 | Clark Holloway | John Stump | Herman Meyer | |
| 1975–1976 | Robert Worthman | Clark Holloway | William Banks | |
| 1974–1975 | Raymond Sis | Robert Worthman | William Banks | |
| 1973–1974 | Thomas Fletcher | | Robert Worthman | |
| 1972–1973 | Glenwood Epling | | Raymond Sis | |
| 1971–1972 | James Lovell | | Thomas Fletcher | |
| 1970–1971 | J.T. Bell | | Glenwood Epling | |
| 1969–1970 | R.C. Williams | | James Lovell | |
| 1968–1969 | W.S. Tyler | | J.T. Bell | |
| 1967–1968 | Robert McClure | | R.C. Williams | |
| 1966–1967 | M. Stromberg | | W.S. Tyler | |
| 1965–1966 | J. Ballantyne | | Robert McClure | |
| 1964–1965 | Robert Habel | | M. Stromberg | |
| 1963–1964 | Alvin Weber | | J. Ballantyne | |
| 1962–1963 | G. Christensen | | Robert Habel | |
| 1961–1962 | Robert Getty | | Alvin Weber | |
| Year | President | | Secretary/ Treasurer | |
| --- | --- | --- | --- | --- |
| 1960–1961 | T. Fitzgerald | | G. Christensen | |
| 1959–1960 | C. Westerfield | | Robert Getty | |
| 1958–1959 | D.G. Lee | | T. Fitzgerald | |
| 1957–1958 | M.L. Calhoun | | D. Westerfield | |
| 1956–1957 | Duane Peterson | | M.L. Calhoun | |
| 1955–1956 | J. McCurdy | | A. Price | |
| 1954–1955 | Ralph Kitchell | | Duane Peterson | |
| 1953–1954 | R. Davis | | J. McCurdy | |
| 1952–1953 | L. St.Clair | | D.G. Lee | |
| 1951–1952 | V.R. Brown | | Ralph Kitchell | |
| 1950–1951 | Malcolm E. Miller | | Ralph Kitchell | |
| 1949–1950 | James Grossman | | C. Titkemeyer | |
| 1948–1949 | Malcolm E. Miller | | J. Smithcors | |